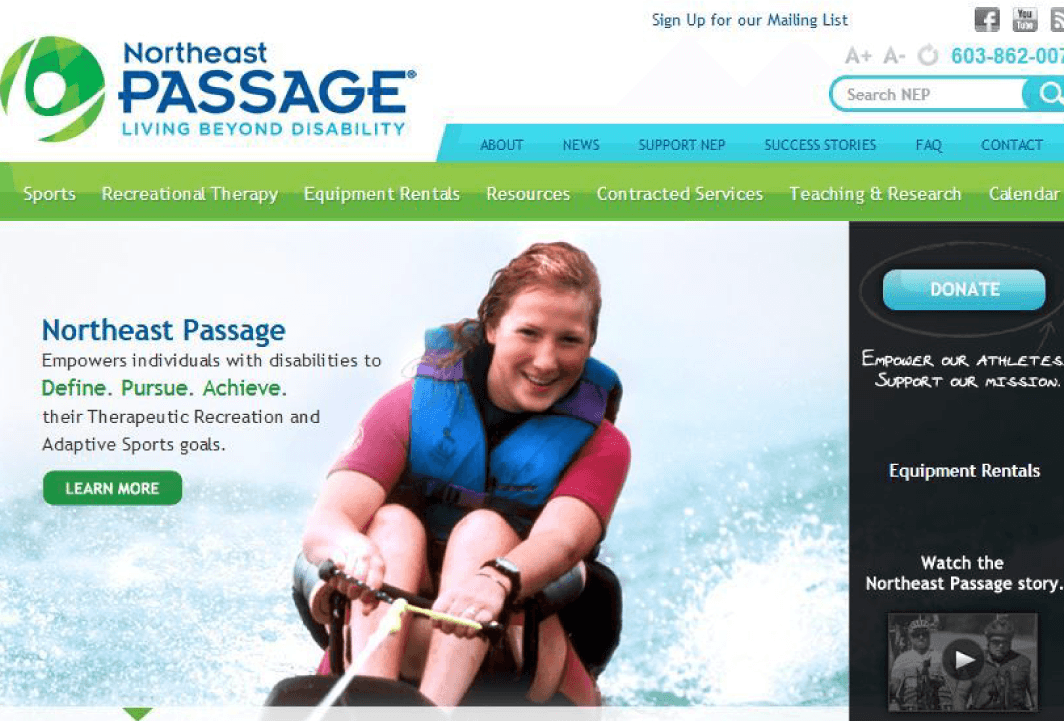 The mission of Northeast Passage is to empower people living with disabling conditions, both visible and invisible, to define, pursue and achieve whole life health, community engagement and fulfillment through the purposeful use of sports and recreation; to develop and promote best practices in the fields of Therapeutic Recreation and Adaptive Sports.
Vision
The relentless pursuit of a barrier-free world for individuals with disabilities.
History
Northeast Passage (NEP) was founded in 1990 as a private non-profit organization. In March of 2000, after years of successful collaboration, NEP officially merged with the University of New Hampshire as the service branch of the Recreation Management and Policy Department within the College of Health and Human Services.
Philosophy
Our philosophy embodies the concept of Universal Design. We strive to create an environment that is usable for a wide range of individuals and situations. We believe in creating sustainable, inclusive opportunities and communities for all individuals.
Not-for-Profit
Northeast Passage is a privately funded program of the University of New Hampshire and is a non-profit 501(c)(3) under UNH and the UNH Foundation.